Staff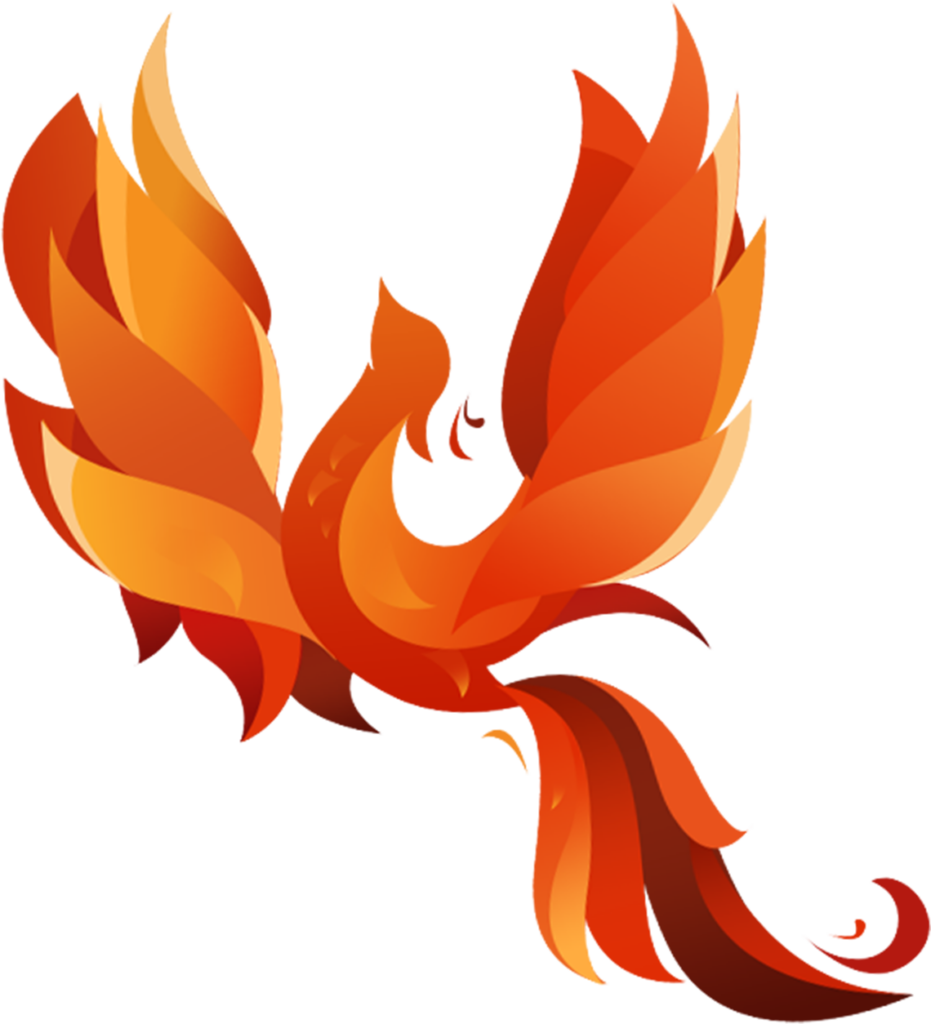 The folks who keep Firebird flying, our staff is currently 100% volunteer based.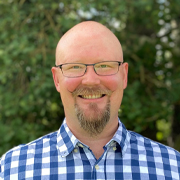 Artistic Director
David Flora
David Flora is a Kentucky-born, Colorado-based actor, director, and podcaster. He holds a B.A. in Dramatic Arts and Music from Centre College, and has been involved with theatrical pursuits for almost 30 years. He studied improv in Chicago at The Second City, iO, ComedySportz, and The Annoyance theatres, and was a mainstage member at ComedySportz. In Chicago, he directed Yo Joe! A G.I. Joe hip-hop musical, The Improvised Wrestling Federation, the sketch comedy group CornMan Productions, and several shows in the Chicago Sketch Comedy Festival and Chicago Podcast Festival, among others. An 11-year podcast veteran, he hosts the award-winning paranormal podcast Blurry Photos. He has a paranormal documentary set to release in summer of 2023 called Shadows in the Desert: High Strangeness in the Borrego Triangle. He also co-hosts a trivia podcast, Quiz Quiz Bang Bang, another paranormal podcast called Hysteria 51 (featured on Fox 32 Chicago), and a short story pod, 5-Minute Frights. You can hear more of his narration on Audible or Amazon, where he has numerous audiobooks as well.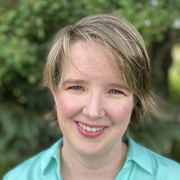 Programming Director
Annie Flora
Annie Flora is a writer, director, and actor who has performed in The Children's Hour (Greer Garson Theater, Santa Fe), Underwear Society (The Weckesser, Santa Fe), Burnt Piano (Frank's Place DTC, Dallas) Together Again (Nest Theater, Seattle) Guest Performer (UP, Seattle), and Fon-Deux (Women in Comedy Festival, Boston). She also performed in several ensembles in Chicago including ComedySportz, iO, The Playground, and The Comedy Shrine, along with dozens of shows at Donny's Skybox and de Maat stages at The Second City. As a playwright she has written adaptations for Peter Pan, Alice in Wonderland, Cinderella, Winnie the Pooh, The Nutcracker, Beauty and the Beast, and Sleeping Beauty. She has directed A Christmas Carol, The Wizard of Oz, The Hunchback of Notre Dame, The Windy City: A Fart Joke, YouTube comedy shorts, Hearty Beef Barley and A Dame Shame. She is the co-host and co-writer of Quiz Quiz Bang Bang which has been featured in the Chicago Tribune, raised over $10k for charities, and has partnered with iHeart Radio.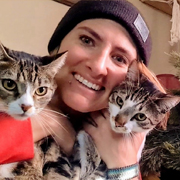 Marketing Manager (Social Media)
Hannah Valian
Hannah is the offspring of a Crested Butte actress and a stage lighting designer who bestowed upon her the privilege of growing up somewhere between the hallowed walls of The Mallardi Theater and the tiny dressing rooms of the old Center for the Arts (RIP). Although she dabbled in acting in her youth, she prefers running around backstage, offstage, above the stage, or anywhere that isn't the stage. She was recently part of the run crew for the local production of Silent Sky where she reignited her love for being around theater nerds. She has been a coordinator and marketing lead for several art shows and events at McMurdo Station in Antarctica and also spent a couple of years as the social media coordinator for the Rose City Hockey Club out of Portland, OR. She is also obsessed with her cats… who definitely also love her back.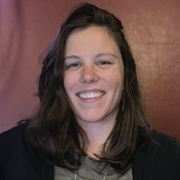 Financial Manager
Emily Sharan
Emily Sharan is a graduate of the Western Colorado University's Sociology and Theatre programs. She directed The Night Thoreau Spent In Jail in 2013, and several one-acts in her college career as well as acted in productions such as Samuel Beckett's Footfalls, Jane Martin's Talking With, and Paul Edward's adaptation of Nikolai Gogol's The Government Inspector. She then moved on to stage managing for the Mugford Street Players in Marblehead, MA for productions such a Our Town, I Hate Hamlet, and Deathtrap. Most recently, Emily's theatrical career has brought her the Crested Butte. Here she has staged managed for shows like The Complete Works of William Shakespeare – Abridged (Revised…again), and acted in Early One Evening in the Rainbow Bar and Grille and Silent Sky.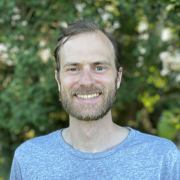 Literary Manager
Jimmy Utley
Jimmy handles play selection and dramaturgy. He grew up in Kansas City, Missouri but has lived in Boston, Japan, Hawaii, and Taiwan. Having acted in high school and college, he rediscovered his love of theater in Crested Butte and has appeared in several plays there. Possessing a wide acting range, he is often cast as a nebbishy Dracula. Come ogle him at a theater, liquor store, or coffee shop near you.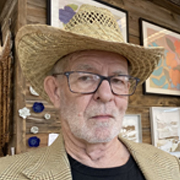 Producer, Construction Manager
Paul Roggenbuck
Paul came to Crested Butte just after a crew from Chicago, locals, and misc. characters had started a theatre. His wife, Peggy, and he, came from theatre backgrounds and jumped in. Now he is excited to help another theatre get going, and what could be better than starting with Shakespeare in the park! By the time you see this production we will have done much and we will be doing much more.